Today, Life's Too Short: A Christmas Spirit brings festive cheer to the Playdate
---
Today sees the release of Life's Too Short: A Christmas Spirit! (A day early)
First thing's first...This isn't "Life's 2 Short". I'd call it more of a "Life's 1.5 Short" but that's not as catchy so you could call it a spin-off? The game is set in the same mansion with similar characters (And I was able to "borrow" a lot of the same code) but there are a bunch of new characters and a whole new plot. I really think this can compliment Life's Too Short and provide another entertaining trip through the mansion!
I can say that I do have plans for Life's 2 Short and plan to release this sometime in 2023...It's there in my head but I need to start putting pen to paper followed by hands to Pulp. I also want to have plenty of time with this one and truly realise the potential of Pulp! Games like Along Came A Spider, Castle Helios and Eyeland have really showed what's possible artistically with Pulp so I want to up my game in future!
Schedules are a bit up in the air as I'm currently travelling for a year! My partner Abbie and I spent 6 weeks in Nepal trekking and volunteering at a school, 1 week in Indonesia and Singapore and just finished 3 weeks in and around Bali where I've found some time to put this game together. Next we're road tripping through New Zealand for a month before heading to Japan and over to the Americas for a while. We are very lucky!
You can follow my travels on Instagram here: https://www.instagram.com/_olliecoe/
I hope you all enjoy revisiting the vampire's mansion and solving this new mystery! It's been really fun setting some time aside to put this together (Although it does feel weird writing a Christmas game in 30 degree heat).
Big love to the Playdate community for the continued support and love! Have a great break however you plan to celebrate. xxx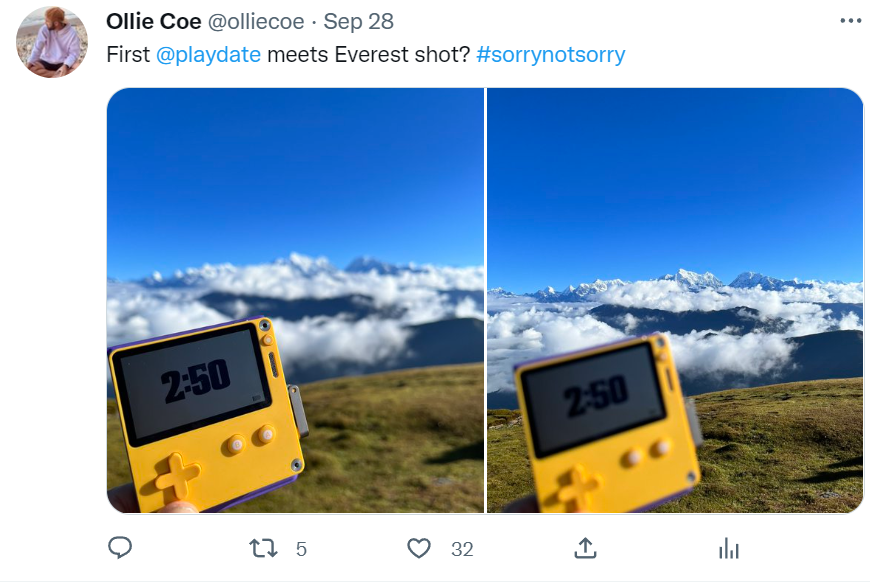 Get Life's Too Short: A Christmas Spirit (Playdate)